Aquafeed
Our core business is aquafeed. Its formulation, programs, ingredients, production and quality. All of these aspects should meet the needs of fish, farmers and clients. A complex market to operate in. Aquaculture Experience will help you get on top of the game.
Aquafeed formulation and programs
Aquaculture Experience provides practical solutions regarding aquafeed formulations and feeding programs. We review and optimize your feed formulations, provide advice about the selection of raw materials and finetune your quality control. Aquaculture Experience also has a long track record in training nutritionists and product managers.
Aquafeed production
Aquafeed production requires hands-on experience in order to get ahead of the competition. After reviewing your aquafeed operation, you can expect an optimization of your production facility, a higher feed quality and an improved overall business performance. Aquaculture Experience also guides newcomers to the aquafeed industry in getting started. Whatever your starting point, we will get the maximum out of your feed mill.
Aquafeed sourcing and quality
Sourcing the most fitting feed program and selecting your preferred supplier requires market knowledge and a lot of time. Aquaculture Experience has a thorough knowledge of the aquafeed market and will help you source tailored feed for your farm. We take the quality of your feed program to the highest possible level, while you focus on growing your fish.
Please find an impression of some aquafeed projects below, or check out our complete portfolio.
Testimonials
From his first visit to Ecuador, Hans rationally analysed the business, pointing out weak areas, working with the team, improving sales as well as team morale. Colin Armstrong, CEO Agripac
Hans conducted a thorough investigation of the aquafeed market. He is a very pleasant consultant with a lot of know-how; a good discussion partner for all aspects of aquafeed. Anja Diekenhorst, Marvesa
I worked with Hans in a commercial aqua-nutrition environment and an aqua-business turnaround case. He is experienced, self-driven, loyal and customer-focussed. Gijs Scholman, Provimi
Hans Boon has a broad knowledge of the aquaculture world and a clear results-oriented mind. An objective advisor for some of our projects in the animal nutrition business. Antonio Delgado, CEO Natac Biotech
It is a pleasure working with Hans. He is passionate in life and work. Given his excellent knowhow, he supports us in specific technical or market development projects. Greta Clabots, Beneo Animal Nutrition
We rely on Aquaculture Experience as our permanent consultancy firm. With multinational competition, Hans keeps us up to date with global trends. Colin Armstrong, CEO Agripac
I trust his opinion. He has the personal integrity, knowledge and capabilities I expect from a first class consultant. Antonio Delgado, CEO Natac Biotech
I worked with Hans on a commercial / strategy review of the juvenile fish and shrimp feed sector. Hans presented trends, opportunities and risks in a comprehensive manner. Mark Bakker, 3i Group plc
I experience Hans as a loyal, customer and results-oriented person, who is capable to adapt to different circumstances according to the partners he works with. Greta Clabots, Beneo Animal Nutrition
I was impressed with Hans' network in the industry, which was instrumental to the success of our project. I highly recommend Hans for any market studies in the global aquaculture sector. Mark Bakker, 3i Group plc
Hans's knowledge about Aqua Feed Nutrition has helped us a lot in order to investigate and explore our company's growth strategy towards aquaculture. Mathieu Woltring, Schaffelaarbos B.V.
PROJECT EXAMPLES
Supervision of aquafeed production for Lajvar Aquatic Feed, Iran. Since 2022.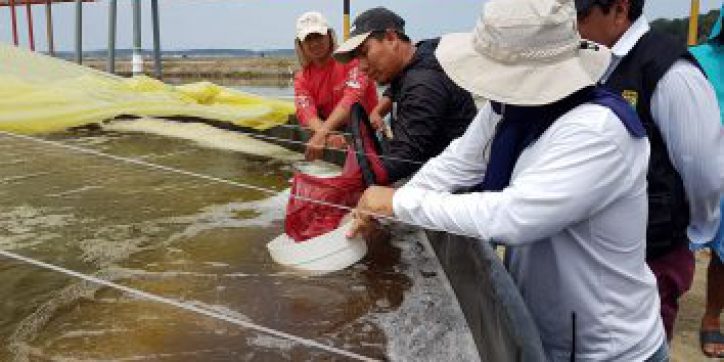 Management, technical and commercial advice for shrimp feed company Agripac, Ecuador.
Since August 2017.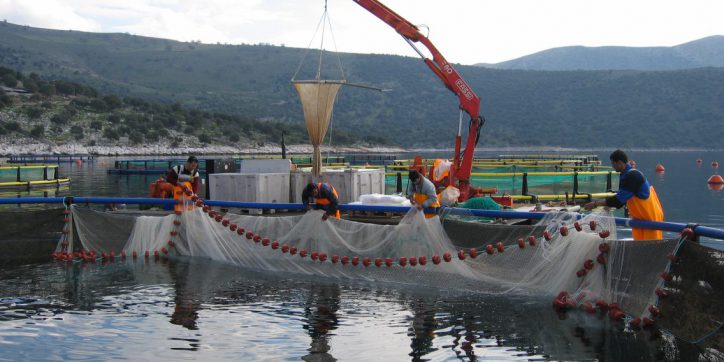 Feed formulation and technical support for aquafeed company Aquaholding, Greece.
2013-2021.